Where We Are
Only a few minutes from Barbaresco, and a few kilometres from Alba, the capital of the Langhe, the Agriturismo Rio Sordo is situated in a corner of paradise. We're completely surrounded by the regional vineyards which give birth to one of the most renowned wines; Barbaresco DOCG.
The Rio Sordo crù is among one of the most prestigious.
From Alba you can reach us by taking the provincial road (SP3) towards Altavilla. Once at the top of the hill, in the hamlet of Tre Stelle, turn left.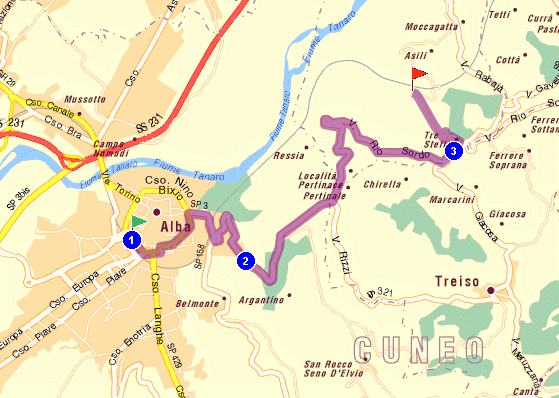 From Asti, coming off the main road 231, once you reach the roundabout in Baraccone di Castagnito, turn left towards Neive (SP3). At the top of the hill turn towards Barbaresco and carry on until you reach the hamlet of Tre Stelle, where you turn right.